No student should have to face their problems alone
According to studies, only a fifth of all students in need of support reach out for help. Annie identifies and helps to resolve students' individual support needs during critical transitional points on their education path. Annie lowers the threshold for asking help by offering students support efficiently and quickly.
Annie offers support throughout studies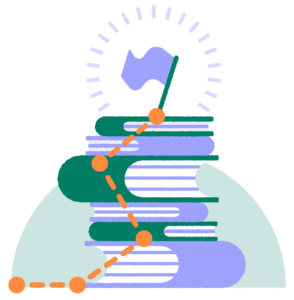 Challenges at the start of studies
Many students struggle at the beginning of their studies and often require support during the first few months. Annie finds your new students' support needs right from the start.
Educational institutions chart their students' learning skills and health, among other factors, to provide adequate individual support for each student. Regardless of these efforts, statistics show a significant rise in the number of dropouts after the first month of studies. As many as 20–⁠25% of students have a support need. The majority of these needs concerns degree planning (18%) and learning challenges (18%).
Due to rolling admissions, the need for support remains relevant throughout the year.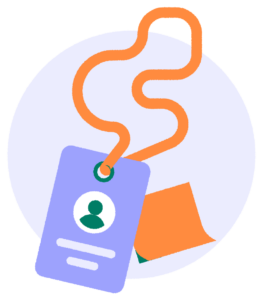 Support during a workplace learning period
During a workplace learning period, students' working location changes. This makes it difficult for the staff to respond to the students' support needs efficiently. Annie the support chatbot reaches the students effortlessly, regardless of their physical location, and guides them to a relevant staff member, such as a guidance counsellor or a school psychologist. Thus, no student is left on their own.
According to the data collected by the chatbot, as many as 14–⁠19% of students need help during their workplace learning period. The most common support needs concern competence demonstration planning (44%), motivation and coping (19%) and work-related tasks and goals (14%).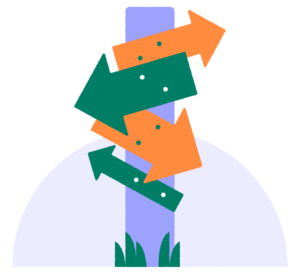 Support at the end of studies
Graduation presents students with a significant life change, which evokes a lot of questions and concerns. Annie helps identify support needs and reduce stress related to graduation and transitioning from school to working life.
Based on our studies, 13–22% of students need support at the end of their studies. The most common support needs concern job-search assistance (34%), missing study credits (31%) and guidance counselling for postgraduate studies (19%).
We will gladly tell you how Annie can help the students in your educational institution